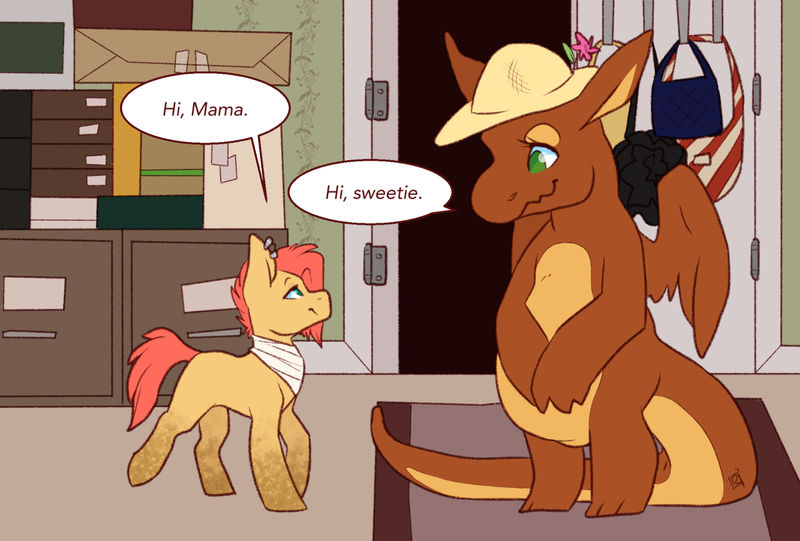 Description:
I'd like to formally introduce you to Miss Daisy.
She is Dragon Breath's "mother." They are very close and have a normal, healthy mother/daughter relationship. It took some time for DB to adjust from being a filly on the streets to having a parent that took her in. Miss Daisy was very patient and understood it would take time. Eventually, DB showed much love and respect, calling Miss Daisy "Mama" affectionately. The first time, Miss Daisy cried and bawled and hugged DB a little too tight but soon after DB was also crying with emotions.
Neither will put up with "but she isn't your real mother/daughter" because blood relations mean nothing when you're FAMILY.