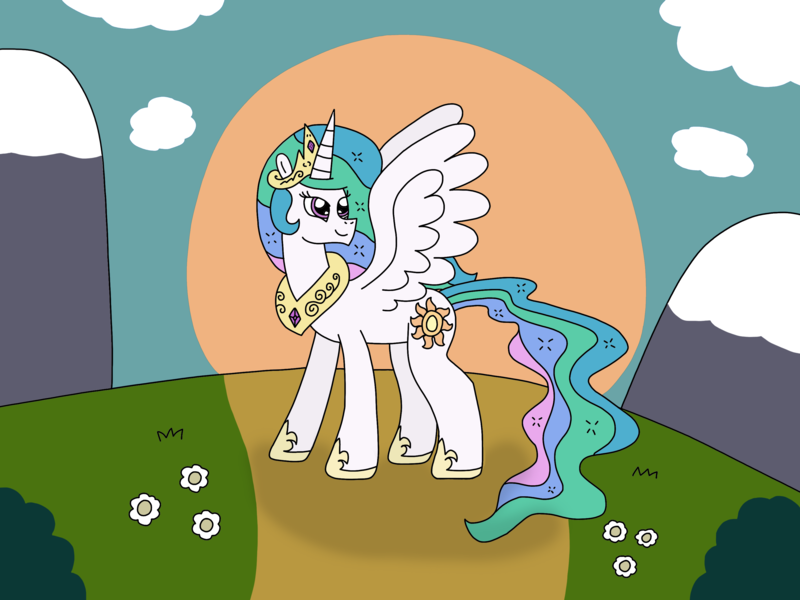 Description:
"Celestia is getting her time in the spotlight!
Celestia Day, better known as the Holy Day, is upon us this week, and I am very excited for it. Celestia has been my favorite character for years now, and even though she is still overshadowed while her sister still hogs all the attention, at least it wasn't on the level it was during the early days. I don't think I have seen a character get so bashed and looked down upon, and while there are still those who rabidly attack her, I take solise in the fact that many fans have finally grown to appreciate her over the years. Hell, probably one of the best things about the later seasons was that Celie finally got some much needed attention. But it's still a long road ahead, and I hope she still gets the love that she so rightfully deserves and needs.
I guess its fitting that I've been drawing her a lot lately. I use to draw her all the time when I first started making MLP art on here. Now its mostly just Novo, my OCs, and other favorites, but I still remember to draw Celie. She'll always remain #1 in my book."