Uploaded by Anonymous #A6CC
4000x3000 PNG

10.08 MB
This post is blocked by your current filter - click here to display it anyway
your current filter
This warning may be hiding NSFW (18+) content. Your jurisdiction/age may mean viewing this content is illegal.
You can click above to reveal the image just this once, or change/edit your filter to allow this tag at all times.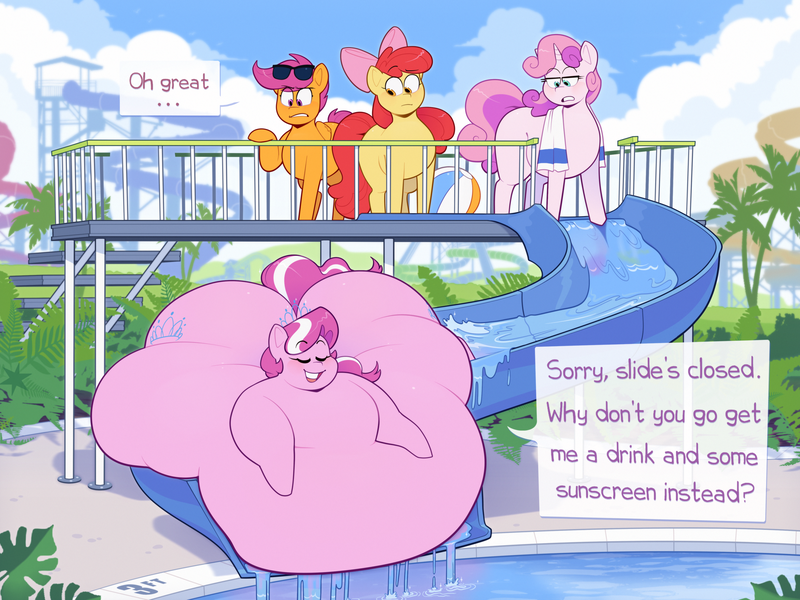 Description:
No, that's not an over-inflated pool toy, its a certain spoiled brat who's decided to use one of the slides around the pool as her own personal beach chair.


Diamond Tiara better watch out, Sweetie Belle looks about done with her nonsense.
Hang on a sec...
Make sure you have read and understood our
tagging guidelines
before editing tags.