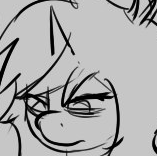 Boxless's profile
Site Moderator
Shut
Member for almost 2 years
ATTENTION ALL CUCKS
THIS WEBSITE HATES NIGGERS, CRACKERS, SPICS, CHINKS, SLANT-EYES, AND ALL OTHER EVEN MORE NICHE RACES OF THE WORLD THAT I DON'T EVEN CARE ENOUGH TO INSULT BESIDES WITH THE MONIKER 'HUMAN'
GO FUCK YOURSELF WITH A DILDO MADE OF BROKEN GLASS AND MAYBE YOUR GAPING WOUND OF A MOCKERY WILL STAY OPEN LONG ENOUGH FOR YOU TO FIND THE TIME TO DO A POST-NATAL ABORTION, YOU GODDAMN DRAINS ON SOCIETY
GET FUCKED
with the twittards now banished:
Do bulk reports by putting links to the other reported things in the description. Please keep them all under the same rule violation.
This ride only stops in an emergency.
Crying is not an emergency.
Neither is you wanting your art un-archived if it meets requirements.
The Report button is not a fucking DNP request tool, nor the admin inbox. We don't do the former, and the latter has one for every staff member.
It's called Private Messages.
Fuck's sake.
The next person to demand professionalism on a fucking archive is getting sent to the end of time.
!ZnhKeU3vo2
| | | |
| --- | --- | --- |
| Uploads | 1 | |
| Favorites | 34 | |
| Comments | 127 | |
| Votes | 779 | |
| Metadata Updates | 63 | |
| Forum Posts | 1 | |