Uploaded by Anonymous #49F5
1320x1500 PNG

1.33 MB
This post is blocked by your current filter - click here to display it anyway
your current filter
This warning may be hiding NSFW (18+) content. Your jurisdiction/age may mean viewing this content is illegal.
You can click above to reveal the image just this once, or change/edit your filter to allow this tag at all times.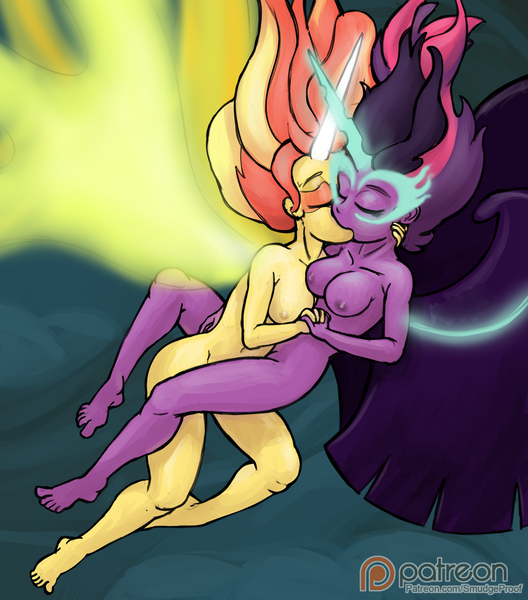 Description:
Take My Hand: https://youtu.be/GKp9VgIxjic
I am blaming Lumineko for this mostly: http://bit.ly/1jrT5hc
Also my brain. I only wanted to draw them in a very close crop-out kissing pose then it kept escalating.
What a contafubalatated pose!
Stupid sexy Midnight Sparkle does things to my brainlet.
*****
If you enjoy my drawings, please consider supporting me on Patreon, and also receive various perks and rewards:
Hang on a sec...
Make sure you have read and understood our
tagging guidelines
before editing tags.