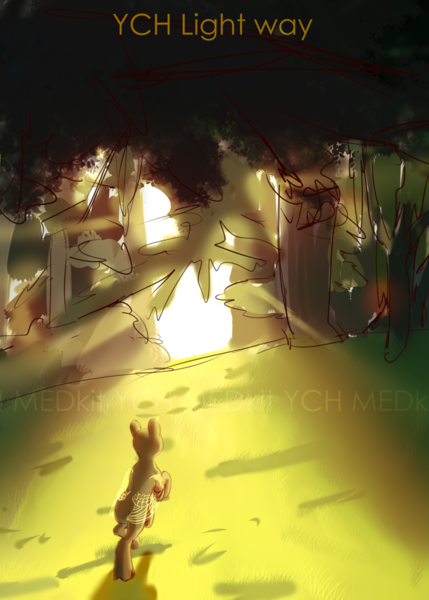 Description:
[YCH OPEN] Light way
Finally, destiny smiled on you and gave you the opportunity to get on the right way
---
Auction here: https://ych.commishes.com/auction/show/2BDBR/ych-light-way/
SB: $50
MI: $5
AB: $250
---
50-65$ - sketch art without shaded and with some light
66-100$ - sketch art with shaded
101-200$ - full art with shaded
Any gender, any race (mlp, i.e. changelings, hippogriffs, kirins, etc.)
♡Payment on Boosty via Paypal: https://boosty.to/medkit
!I do not make refunds!
Payment must be made in 48 hours after the auction ending (with a rate of $100 or more, payment in parts is possible)
I start working only after payment
Deadline within three months (sorry, there's a queue :"))
With a bid of 100$ I can change the position of the hooves and wings within the pose

With a bid of 150$ you will get chibi styled art

With a bid of 200$ I can change the time of day, the season of the year, the color of the light and other things related with background

With a bid of 250$ I can add a second character to the art
Bonuses add up! For example, by placing a bet of 150$ , you will get the opportunity to change the pose and get chibi styled art :з