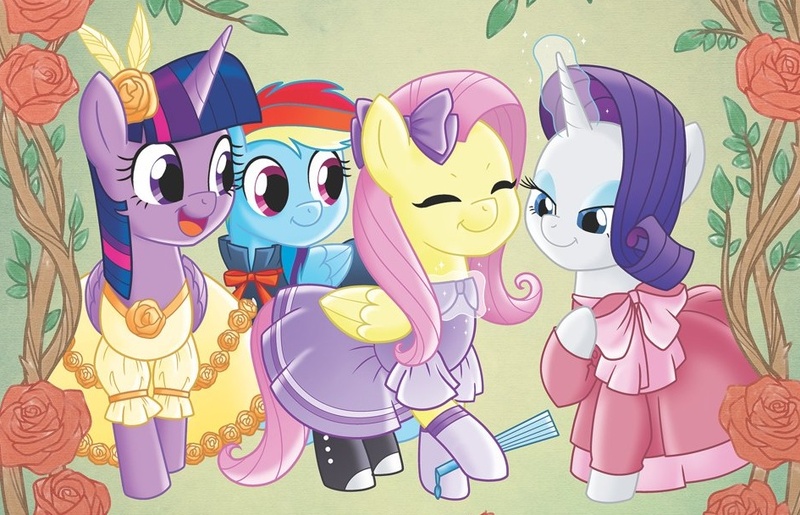 Description:
We've got a surprise comic series coming with G4 characters this time if the covers are any indication! A ponified version of "Little Women" is on the way called "Little Fillies", starring Rainbow Dash, Twilight, Fluttershy, and Rarity playing the role of the March sisters in thee town of Broncord Massahoofetts. The synopsis from Gamesradar:
Little Fillies will follow Rainbow Dash, Twilight Sparkle, Fluttershy, and Rarity as the March sisters, who all dream of a life beyond their small town of Broncord, Massahoofetts (clever horseplay on Little Women's setting of Concord, Massachusetts). Then their neighbor, Applejack, returns home with exciting tales of apple-eating and eel-wrangling, which particularly excites Rainbow Dash, the imaginative writer of her family.
The first comic drops in October and will have four issues in total. I've popped three of the expected covers of it below! And in other news, they will be doing a reprint of the first My Little Pony comic for the 10th anniversary of the series overall. Fun times!