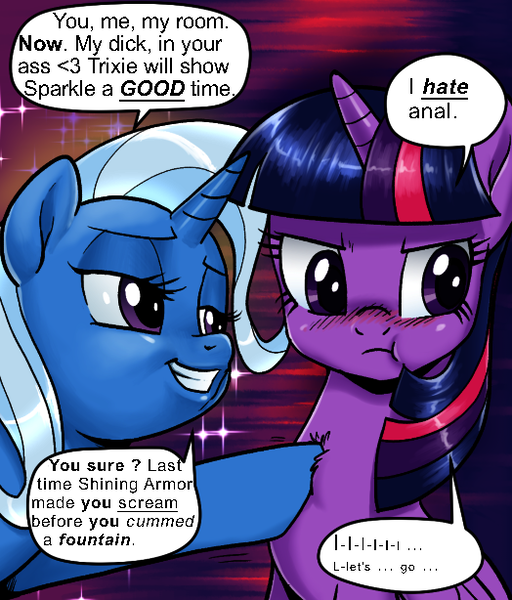 Description:
I noticed there were multiple versions of the source material, so I spent something like 20mins on the text making my own.
You could imagine that this pic is from a universe where Twily is known by the whole Ponyville (or maybe the whole Equestria) to be having incest regularly with her immediate family, and that she's a huge anal slut.
And the horny Trixie loves herself some futa-on-female anal, so she's sorta blackmailing (not sure if that's the correct wording cuz I don't like thinking she's trying to force Twily into it, rather trying some persuasion knowing she's into it no matter how much she tries to deny it, and she WILL TRY to deny it despite being fucking loud during the act) Twily into letting Trixie do her in the ass.