Uploaded by Anonymous #6633
1280x1024 PNG

164 kB
This post is blocked by your current filter - click here to display it anyway
your current filter
This warning may be hiding NSFW (18+) content. Your jurisdiction/age may mean viewing this content is illegal.
You can click above to reveal the image just this once, or change/edit your filter to allow this tag at all times.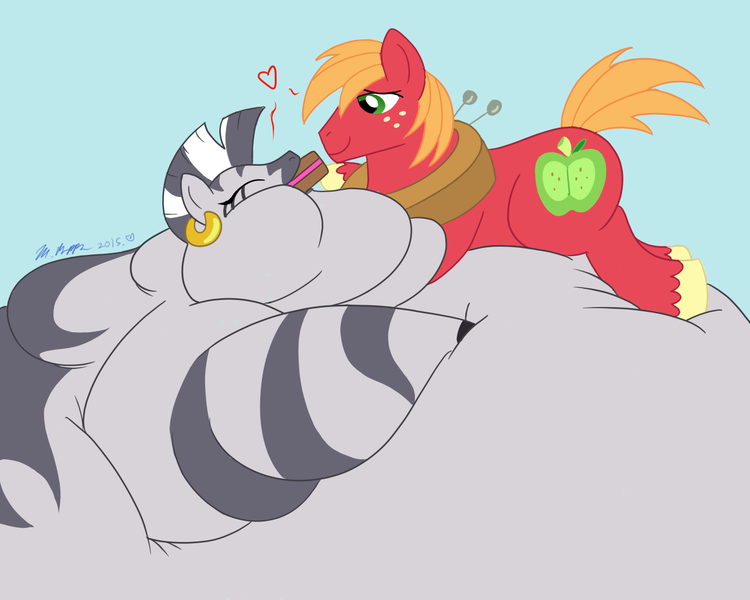 Description:
I commissioned Necrofeline to make this image back in 2015, and to this day it's still one of the best fat Zecroa pics I've ever seen. I love Fat Zecora. And her Feeder is Big Mac, because I still ship them to this very day… even though it sometimes feels like I'm the only one left who still does…
"Now you know Big Mac's secret… he likes his mares to be bigger than he is. MUCH bigger. :P" ~ Necrofeline
Hang on a sec...
Make sure you have read and understood our
tagging guidelines
before editing tags.