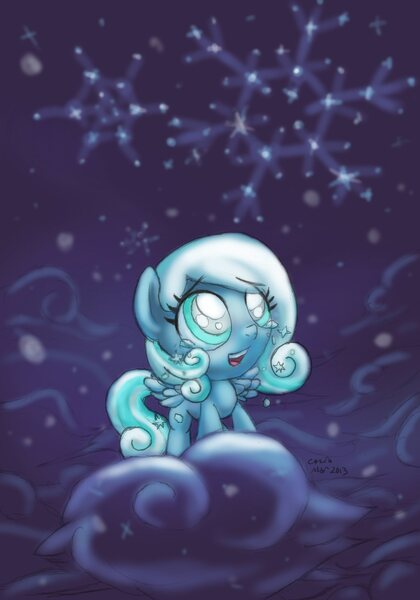 Description:
That Snowdrop animation by Silly Filly Studios that aired this even was freaking adorable. It pretty much made my evening, so I drew fan-art of its star OC, Snowdrop.
What? You haven't seen it??? Go watch it now! It's full of liquid feels! [link]
The OC Snowdrop belongs to Silly Filly Studios.