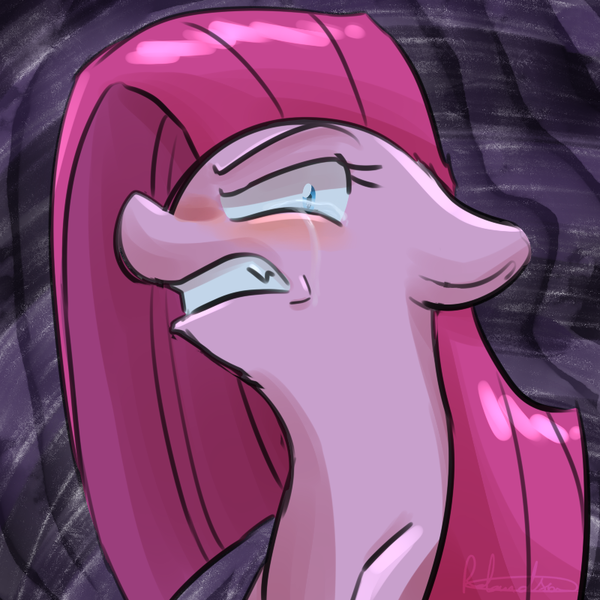 Description:
My portayal of MLP's Pinkamena.. I don't feel like she is a psycho.. She is just someone who relies so much on others for her happiness that when they seemingly abandon her, her mood drops. And her brain starts playing tricks on her, telling her she's not good enough to be friends with them, and then, eventually that gives way to frustration and "Well if they don't want to be my friend, f*** them!" – hence the creating new "friends" out of inanimate objects.. and accusing her 'old' friends of just using her for something..

But her friends still stuck by her, even though they were scared of the way that she acted – and that was because they cared, and worried about her.

I.. i can really relate to her at this point in time, so I thought i'd draw her the way i think Hasbro intended her, and the way I see her.